Domestic Business
Remote Consultation System "Relieve"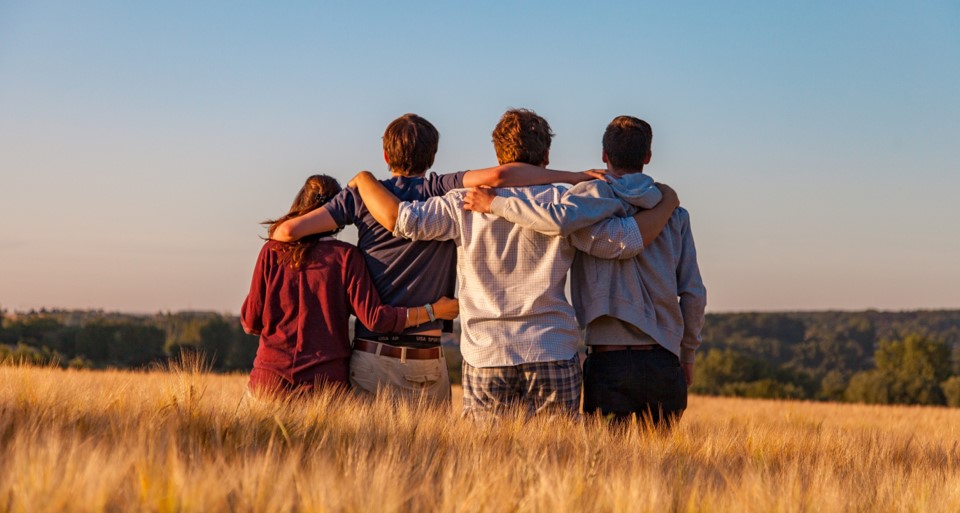 Intensivists and Intensive Care Nurses* support the treatment and care of critically ill patients
The remote consultation system, "Relieve" provides 24-hour, 365-day support through digital-network by medical teams consisting of intensivists and certified intensive care nurses for the treatment of critical care patients. The expertise and experience possessed by Relieve team ensures high-quality support and helps reduce the anxiety of medical staff who are in charge of life-threatening critical care.
*Certified intensive care nurses in Japan.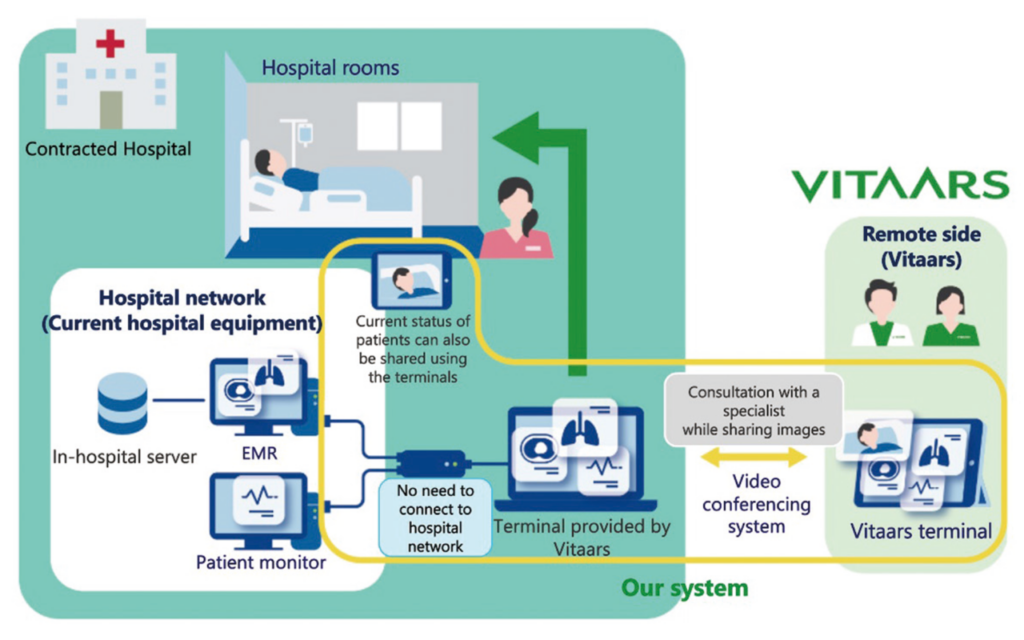 Background
Care for critically ill patients requires 24-hour systemic management, which includes respiratory and circulatory control, sedation and analgesia, and treatment of infectious diseases. Such care also requires a high level of knowledge and experience. However, due to the shortage of intensivists in most hospitals in Japan, non-specialized doctors are often forced to work in intensive care.
Advantages of introducing "Relieve"


Specialty
Even in the absence of ICU physicians, medical care can be provided by an intensivist in collaboration with on-site nurses.


Relief
The participation of intensivists in decision making improves medical safety and decreases the risk of medical accidents.

Anytime, anywhere
It contributes to reducing the number of calls to the attending physician and the workload of on-site physicians and nurses.
Vitaars's Unique Support System
Experienced intensive care specialists and certified nurses provide remote medical support 
Registered by Doctors 51 and Nurses 54 (As of Jan 2023)
The intensivists and intensive care certified nurses are trusted healthcare professionals.
Critical care is very different from general practice, and many patients are unable to speak satisfactorily due to the severity of their condition.
Instead of focusing on the patient's voice, we read changes in vital signs and body symptoms to determine medical conditions.
We then provide treatment using specialized equipment such as ventilators, ECMO (membrane artificial lung), and hemodialysis machines. It is not easy to understand all the information displayed on the equipment and to judge whether the treatment is effective or not.
Medical papers* have indicated that the quality of care improves when ICU-trained physicians and nurses are the ones to provide care.
The global standard for critical care mandates the provision of care by intensivists and specialized nurses.
At Vitaars, physicians and nurses trained in front-line ICUs in Japan and abroad support you with their solid clinical skills.
*1 Pronovost PJ., et al. JAMA 2002;288;2151-62
What is an intensivist?
These physicians provide holistic medical care for critically ill patients. They possess specialized training and experience in providing care to critically ill patients. Patients treated by intensivists are expected to have improved mortality rates, reduced complications, shorter hospital stays, and improved safety.
What is an Intensive Care Certified Nurse?
These nurses specialize in providing care to patients in life-threatening conditions and the prevention of complications and recovery. The certification is given to nurses with clinical experience in intensive care units and who have completed a specialized educational program of 600 hours or more as defined by the Japan Nurses Association.